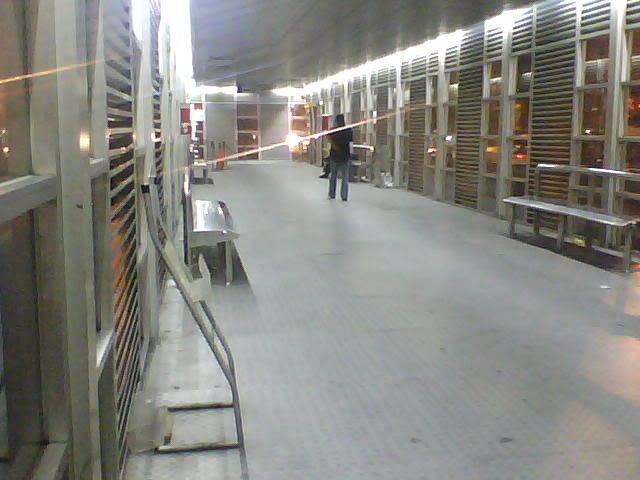 The situation of Harmoni Central Busway, HCB at 10.00 pm that should about to closed service. Transjakarta, busway operating from 05.00 am to 10.00 pm. At time busy like after office hour this shelter very narrow about between 15.00 pm to 20.00 pm.
This shelter made busway central because Harmoni is the crossroad that so busy. HCB is meeting point of three busway corridor are Kota - Blok M, Kali Deres - Pasar Baru and Harmoni - Pulo Gadung.
At around this place we can find many public transportation from many direction besides busway. We can find near the shelter Duta Merlin Complex where found hypermart, food court, banks, church and many others. Beside of the complex found BTN Tower and UOB building.
This place is crossroad of streets are Jalan Gajah Mada, Jalan Hayam Wuruk, Jalan Juanda, Jalan Majapahit and Jalan Suryopranoto. This shelter found above Ciliwung river like Olimo shelter. The shelter only one stop from National Monument, about 1 kilometer. Google Earth Position : 6 09' 59.13" S, 106 49' 13.68" N