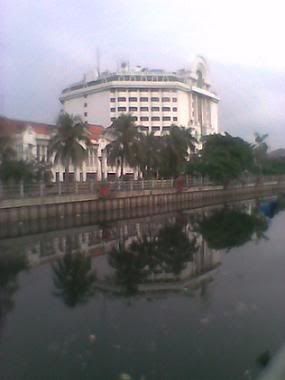 This is a hotel in Old Town Jakarta that said Batavia. Standing in side by Kali Besar River. This place is part of the Old Town, the Photographic place. If we try to walk in this region we'll find much photographer that try to get the best picture.
This place so lonely, caused by Jakarta's community opinion that this place almost like the ghost town.
But acctually to get most about Batavia/Jakarta story, we can find in this place. The side of the Kali Besar River is a good place to sit in every places where we'll surrounded by many artistic old building.
View Larger Map